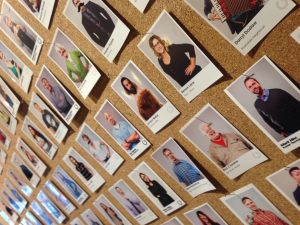 Perhaps one of my personal favorite coworking spaces till date – The TwoTwenty in Saskatoon, Saskatchewan, Canada. I spent a month here in July 2016 and came across this space about two weeks into my stay, as I went online looking for a temp office rental that offered better Internet than the crank operated version I was dealing with at the vacation pad.
Found via coworking space broker ShareDesk, this place almost sounded too good to be true: 5 blocks from my vacation pad in a new and upcoming area down by the Saskatchewan river. Shannon Richards, the friendly manager at the TwoTwenty, kindly answered all my questions prompt and professionally and gave me a break on the monthly subscription fee as I was just going to be in the city for a couple of weeks before returning to Sweden.
This place has various seating options, long-term private office rentals if that's your flavor, access to meeting rooms/quiet phone booths, printer & scanner, free coffee and a small kitchen area for preparing lunch. Flanked by a great café running its own coffee roastery and within close proximity to some of the best eateries in Saskatoon, this place ROCKS. I'll be back soon.
PROS:
Great location
Awesome pace
Free coffee
Competitive prices
Friendly staff
CONS:
Nothing I can think of right now.
ADDRESS:
220 20th St W
Saskatoon, SK
S7M 0W9
Canada