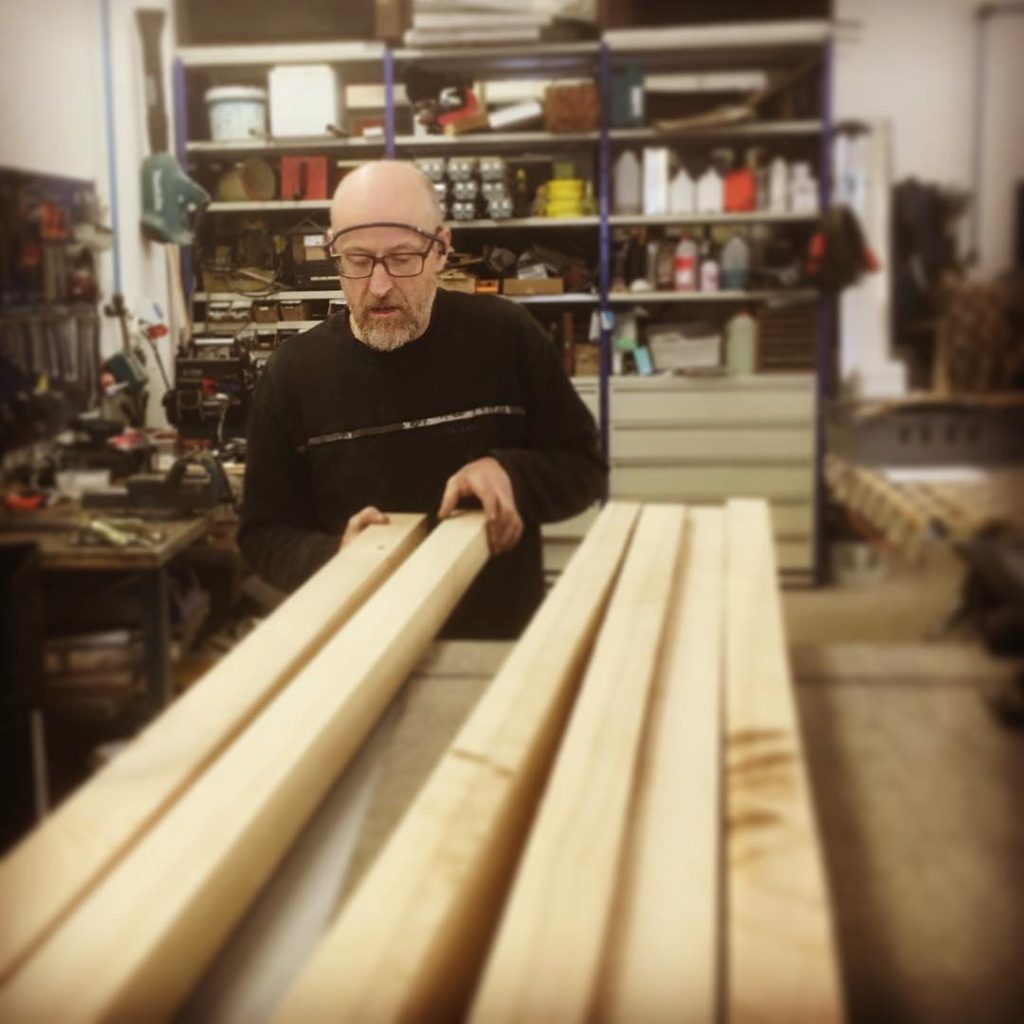 Our place is totally coming together. The other day, all glass sections were delivered, floors are in place, walls are painted… even the kitchen is in place (posts will follow suit). Next stop – Interior Ville! We want to furnish the space modern and functional, yet with a personal touch. One of the first things you come across as you enter CoSpace Borlänge is the reception. Sure, we could stick any prefab piece of junk there but we want to greet our tenants and customers with that extra mile of quality and superior craftsmanship…
We decided to build a massive (as in "no veneer") ash, reception desk countertop. A solid statement that will rest on an industrial grade pipe base, flanked by an extra high Herman Miller Aeron. But first things first – that countertop.
Luckily, I'm blessed with a neighbor who possesses a fully equipped wood shop. I managed to track down some prime grade, raw ash planks and tonight we went to work. The final piece will be approx. 60 mm thick, 600mm deep and 1500 mm wide, made out of uninterrupted, individually planed planks… one heavy mother for sure, but probably an amazing looking, everlasting countertop that'll probably still stand after an earthquake. More pics will follow once this beast is completed.
Big up to Andreas Aronsson for taking the time to take lead on this killer project. Thank you!